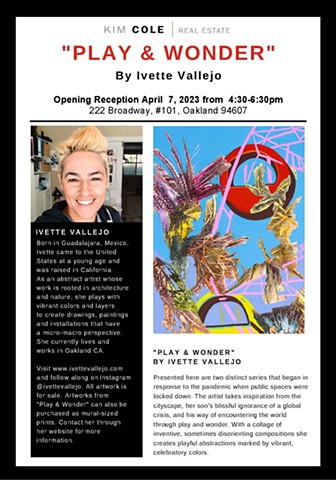 Join me in Oakland on Friday, April 7 from 4:30-6:30pm for a champagne toast for my art show Play and Wonder.
Location: Kim Cole Real Estate
222 Broadway #101 Oakland CA 94606
I will be exhibiting two different series that began during the pandemic.
Te Escucho, Te Veo/ I Hear You, I See You and A Pause, A Long Pause.


If you want more information on any artwork, want to purchase or commission a piece, want to be added to my biannual newsletter or to share your thoughts, please reach out - I'd love to hear from you! Don't forget to leave your contact information for follow up.
Follow me on Instagram for a peek into my studio practice, works in progress, and the inspirations for my artwork.
Thank you and be well!